We are going to be in lockdown for a few more weeks, which means spending a lot more time at home. But home is the safest place for us all right now, so take comfort from that, and while you're confined to home, why not use the time to give it a little bit of loving. 
Being within those four walls for a lot longer than normal makes you notice areas that desperately need improving, which you would normally overlook. 
Well, it's time that home 'to-do' list got done and it will make the time in lockdown pass quickly, as well as give everyone in the house a nicer place to live in. 
Get your DIY head on and take on these three easy to accomplish home goals to keep fit, stay healthy and reinforce a connection with your home.
Repaint one or two rooms to freshen them up
Rooms can often be refreshed and feel revitalised after being repainted in a cool new colour. So grab a few paintbrushes, hand them out to everyone else, and within a day, you could have the job done.
Opt for a pale / light colour if you want to make a room feel larger than it actually is and for an on-trend finish, have a look on the web to find out what the favoured finishes of the moment are. As it's spring, yellow is a very popular choice, evoking thoughts of the sun and warmth and always certain to lift the spirits. 
Got more than one colour you can use? Combine coloured effects by painting your skirting boards and doors in separate shades. If you just want to mask any marks or scuffs on walls, try a stain blocker.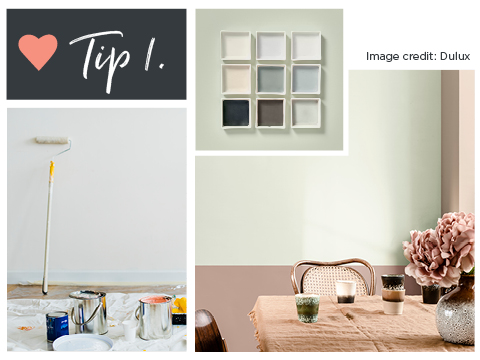 What can you repair and what can you recycle?
Our homes keep us on our toes. By that, we mean that there's always something around the house that needs fixing. 
It could be old grouting in your bathroom that needs tidying up, a squeaky front gate that needs oiling or damaged fence panels that need restoring. You have it in you to fix all these things, without needing outside help. 
It's also a good time to do some upcycling – turning old things into new things. 
Got some spare fabric lying around? Use it to reupholster an old chair or see if you have the skill to transform an unused drawer into a stylish side table. 
It's amazing what you can do when you put your mind to it; upcycling is a fantastically productive hobby to have.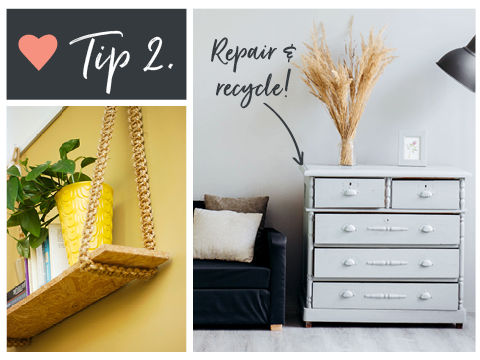 Make more of your garden's potential
You should count yourself lucky if you have a garden as those without one would love to have one themselves right now to escape their homes. 
Get as much outdoor living in as you can, substituting the living room for the garden at every opportunity and having it organised for a more outdoor-orientated lifestyle, especially now that the weather is improving. 
Keep on top of the grass and power-wash your patio, before taking out the garden furniture so that you have chairs you can sink into while you sink a few cold drinks. Let the kids join you outside too and build their dens amongst nature. For when the nights arrive, have torches, candles and lanterns setup and textures and cushions close by for nocturnal cosiness.
Take in all the fresh air you can get as like your home, you need to be reinvigorated too.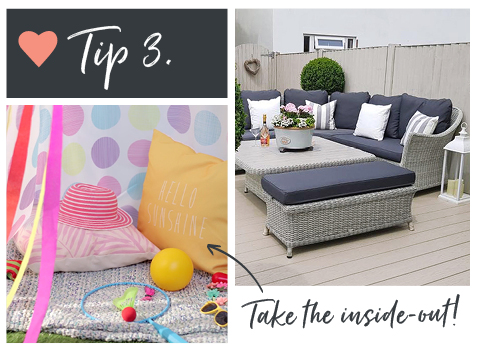 While we've barely scratched the surface of the home goals you can currently accomplish, hopefully we've set your mind into overdrive with ideas!
If some of your home goals are more complex and involve extending or adding new windows and doors, speak to the Joedan Group and get the organising for them done now, ahead of a future installation. We're still contactable here.